Main Event, Santa Pod Raceway, UK May 23-26th 2014
FIA Championship administrator
Speedgroup
is happy to bring You the first FIA Event Preview for the Championship season 2014. Traditionally, we start the season in the UK at Santa Pod Raceway. This is the General Preview article and we hope You can also read about what is going on in each of the competition classes in separate articles.
MAIN EVENT PARTICIPANTS:

Link to entry list (pdf)

Please note that late changes
may
occur.

EVENT REPORTING:

Santa Pods very own Webradio and Radio:
Nitro FM 96.2 (link to event coverage Main Event)

Link to Nitro FM´s website:
Eurodragster.com
staff will be on site to provide live reports throughout the event. Click on the direct link to the event coverage index page here:
www.Eurodragster.com
FACTS ABOUT SANTA POD RACEWAY
can be found at
www.santapod.com
www.speedgroup.eu
SPEEDGROUP REPRESENTATION ON SITE:
Speedgroup co-ordinator Gittli Koller, Kjell-Åke Sjölander and Lena Perés are on site to interact with teams, the organizer and spectators. They are assisted by a the team of Speedgroup associated photographers on site to secure the event coverage is done in the best possible way. Speedgroup´s CEO Michael Gullqvist is the defending FIA Pro Modified Champion and he is of course on site to compete.
BRIEFING FROM THE OTHER FIA CHAMPIONSHIP TRACKS 2014:
ALASTARO, FINLAND - New surface
Finland´s multi Motorsport arena Alastaro Circuit was resurfaced with new asphalt at the beginning of May 2014. The update of the track was made possible by the track owner family joining forces with the organization Drag Race Finland, which include well known drivers profiles Kristian Nyström (Pro Modified), Richard Sundblom (Pro Stock) and Timo Savolainen (Pro Stock Motorcycle) to mention a few. Link to
Alastaro Circuit´s website
. Organizers for the
Nitro Nationals July 3-6th
is The Finnish Hot Rod Association,
FHRA
.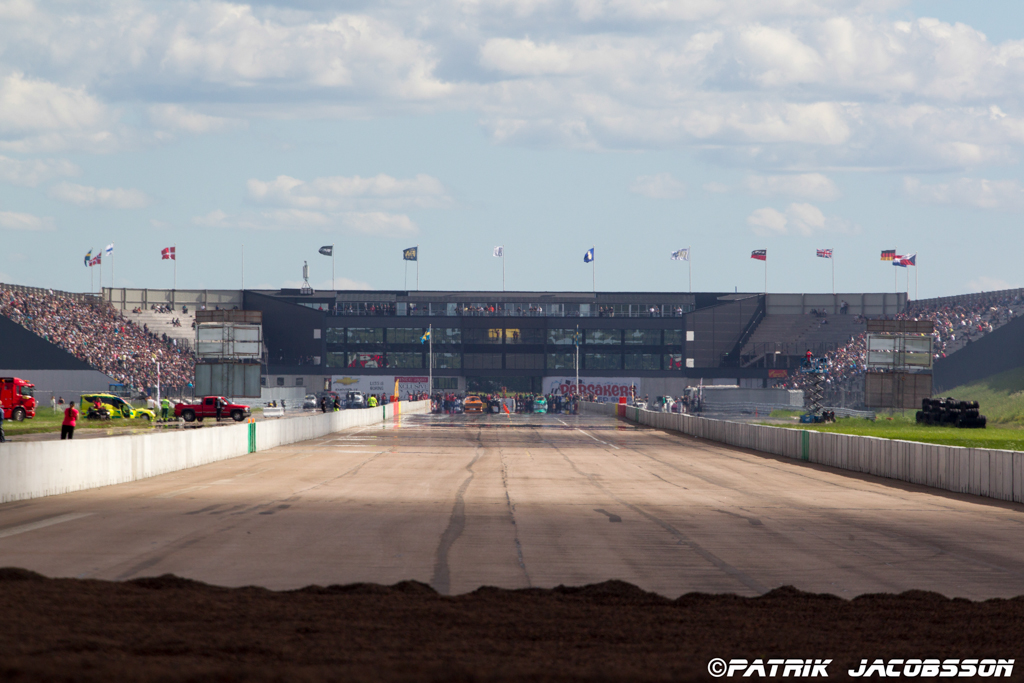 TIERP ARENA, SWEDEN - New Owner
In April 2014, Tierp Arena got a new owner (following a bankrupcy in October 2013 and legal procedures after that). The intended mid-June Sweden Internationals event was called off in late April as the new owner must build up the on site operation in Tierp from zero and time was too short. Mr Cemoni Ohlsson whose company Sånna Förvaltning AB, bought the Tierp Arena has assured us the
Scandinavian Internationals August 22-25th
will be run according to plan. Mr Ohlsson also run the Nya Sturup Raceway and also have operations in the hotel industry in Sweden.
The website of Tierp Arena is going to be updated on the progress so please check
www.tierparena.com
if interested.
HOCKENHEIMRING, GERMANY
The 3rd round of the FIA Championship is the
NitrOlympX at HockenheimRing August 8-10th
www.nitrolympx.de

Also, why not check out the
trailer on Youtube
for the event!