Before this event, the championship leader was Thomas Lindström with 184 points leading from Jimmy Ålund on 113.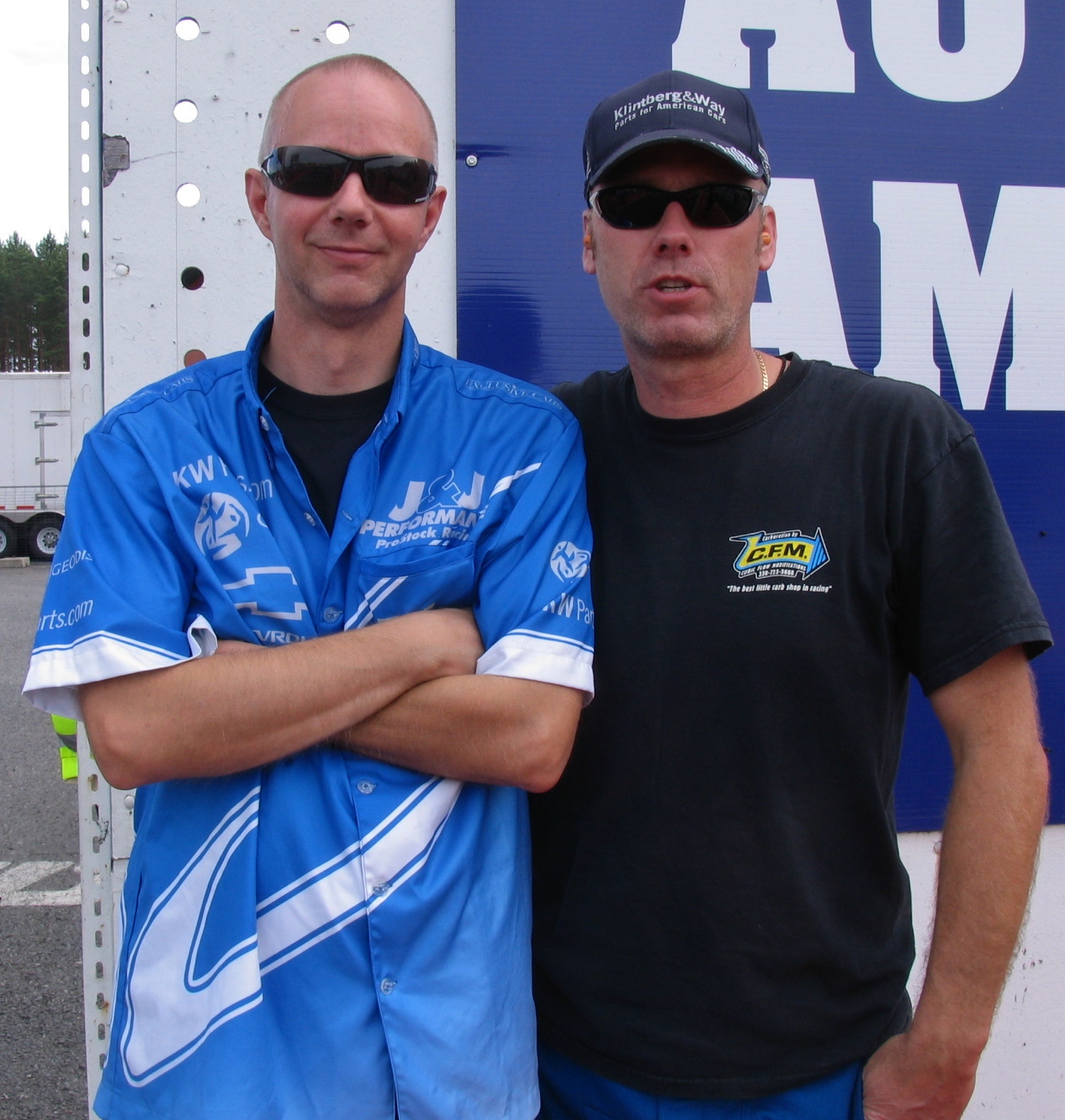 Jimmy Ålund (right) with crew chief Petter watched the race while waiting for their turn
"Normal Service" was resumed in the Ålund camp at Tierp, but Thomas Lindström stayed on top when the two went to the final together. Thomas won that final on a hole shot from a fast charging Jimmy. Jimmy showed the power and speed we expected from the new Camaro and is clearly getting a good handle on the machinery, so the championship looks alive and vibrant.
It is great to see Richard "Nixxon" Sundblom on the entry list, a car with big top end speed like Richard's could upset the game in Finland.
Micke Callin and Michael Malmgren both had uncharacteristically poor weekends in Tierp and will both be looking to make amends and restart their championship attacks for 2012.
Thomas Lindström will not have it all his own way this year for certain, but which racer will take his winning streak away from him is anyone's guess